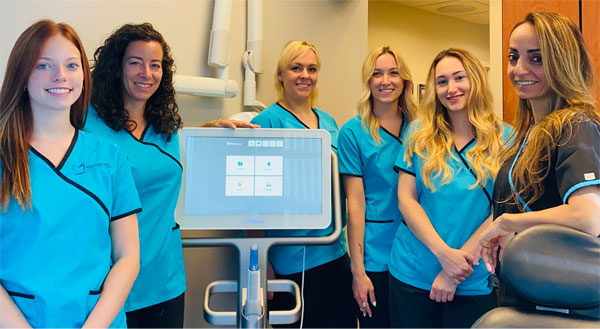 ---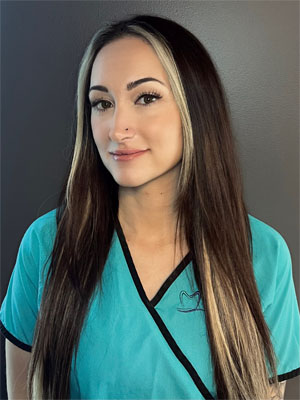 Jackie Office Manager
Jackie has been with the office since we opened in 2008. She started as a dental assistant and holds an x-ray and CDA license. She is now our office manager and overseas the daily operations of the office. While she enjoys working with our patients chairside she also enjoys helping them understand and fully utilize their insurance benefits to the max. She lives locally with her husband, 2 children and their French bulldog.
---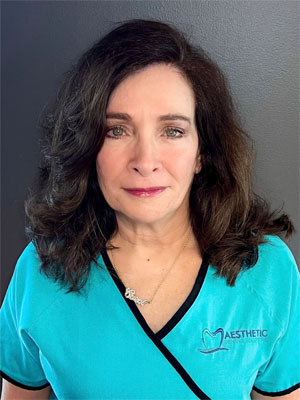 Carol Front Desk Coordinator
Carol brings many years of experience in the Dental Field to our office. She has been in dentistry for 30 years and is extremely knowledgeable with insurance and maximizing your benefits. She enjoys interacting with patients and helping them with any questions they may have and enlightening them on office policies and their insurance. When not working she enjoys Traveling, Reading, Shopping, exercise and spending time with family and friends.
---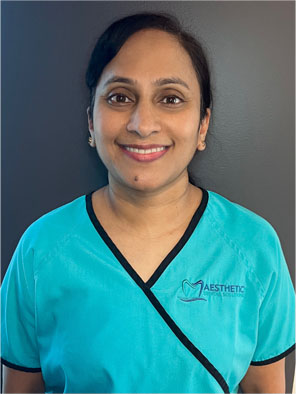 Swaroopa Dental Hygienist
Swaroopa has been working as Dental Hygienist for past 11 years and is certified to deliver local anesthesia to help make your visits more comfortable. She has experience from both general practices and periodontal offices. Her goal is to help each patient work toward maintaining an oral hygiene routine so that they can improve their oral and overall health. Roopa takes great pride in patient care and continuing education. She loves her career as a dental hygienist and considers all her patients as family and provides them quality dental care. In her free time she enjoys spending time with her family, reading, and hiking.
---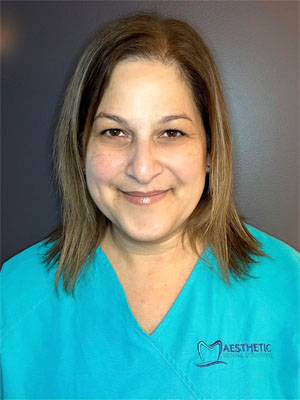 Beth Dental Hygienist
Beth has been practicing hygiene for 24 years. She takes pride in improving and maintaining patients oral health. In her free time she loves to spend time with her daughter and son and attending Broadway shows and cruising around the world!
---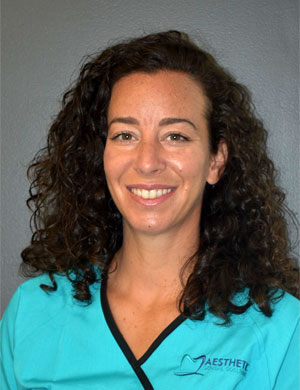 Melissa Marketing and Treatment Coordinator
Melissa recently joined the Aesthetic Dental Solutions team with more than 5 years of dental office manager experience. She has opened new dental offices and trained front desk staff on best operations practices to keep both dental offices and patients happy. She graduated from Syracuse in 2007 and obtained her Master's in Finance from Fairleigh Dickinson University in 2011. In her free time, she enjoys spending time with her two children, playing sports and working out.
---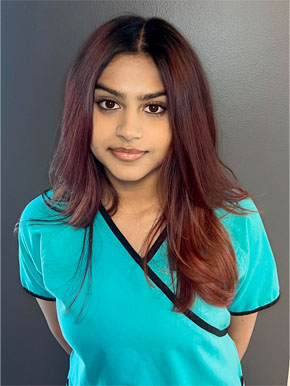 Megha Dental Assistant
Megha is a sophomore at Rutgers University on the pre-dental track. She enjoys learning and hopes to gain experience for the future in our office. In her free time she enjoys spending time with her sisters, friends, and dance.
---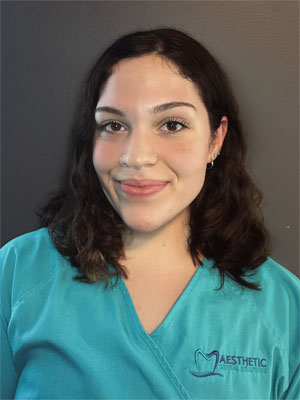 Lacey Dental Assistant
Lacey is a dental assistant who loves working chairside and has a passion and love for dentistry. She enjoys learning new techniques and interacting with our patients. In her free time she enjoys going to the gym and going on long hikes with her boyfriend.
---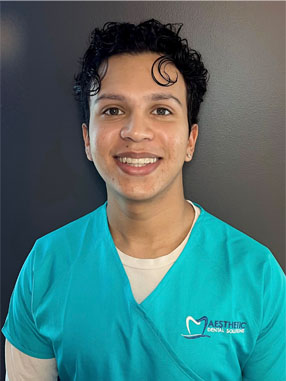 Andres
Andres is a senior at Rutgers university on the Pre-Dental track. He is a bilingual Spanish speaker and loves interacting with patients and getting to know them. His passion lies in providing compassionate care and doing good for others. He is really excited to be part of the team and is looking forward to meeting you all!
---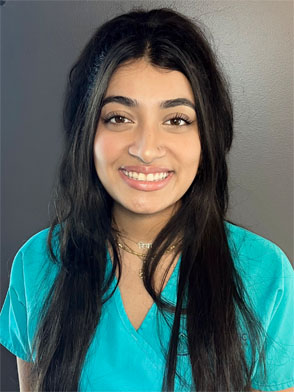 Riya
Riya is a junior at Rutgers University on the pre-dental track. She enjoys learning about dentistry and is passionate to learn more. In her free time, she loves to spend time with her family and friends, travel, and paint.
---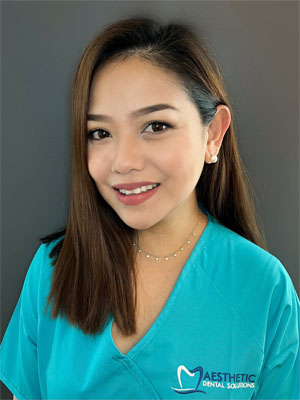 Robin Front Desk Receptionist
Robin has been in the dental field since 2014 and joins us at the front desk. She enjoys the customer care aspect of the field and enjoys the daily interactions with our patients. Originally from Las Vegas, she now currently lives in New Jersey with her husband, young son and two adorable dogs. In her spare time she enjoys cooking, reading, and taking her dogs on walks.